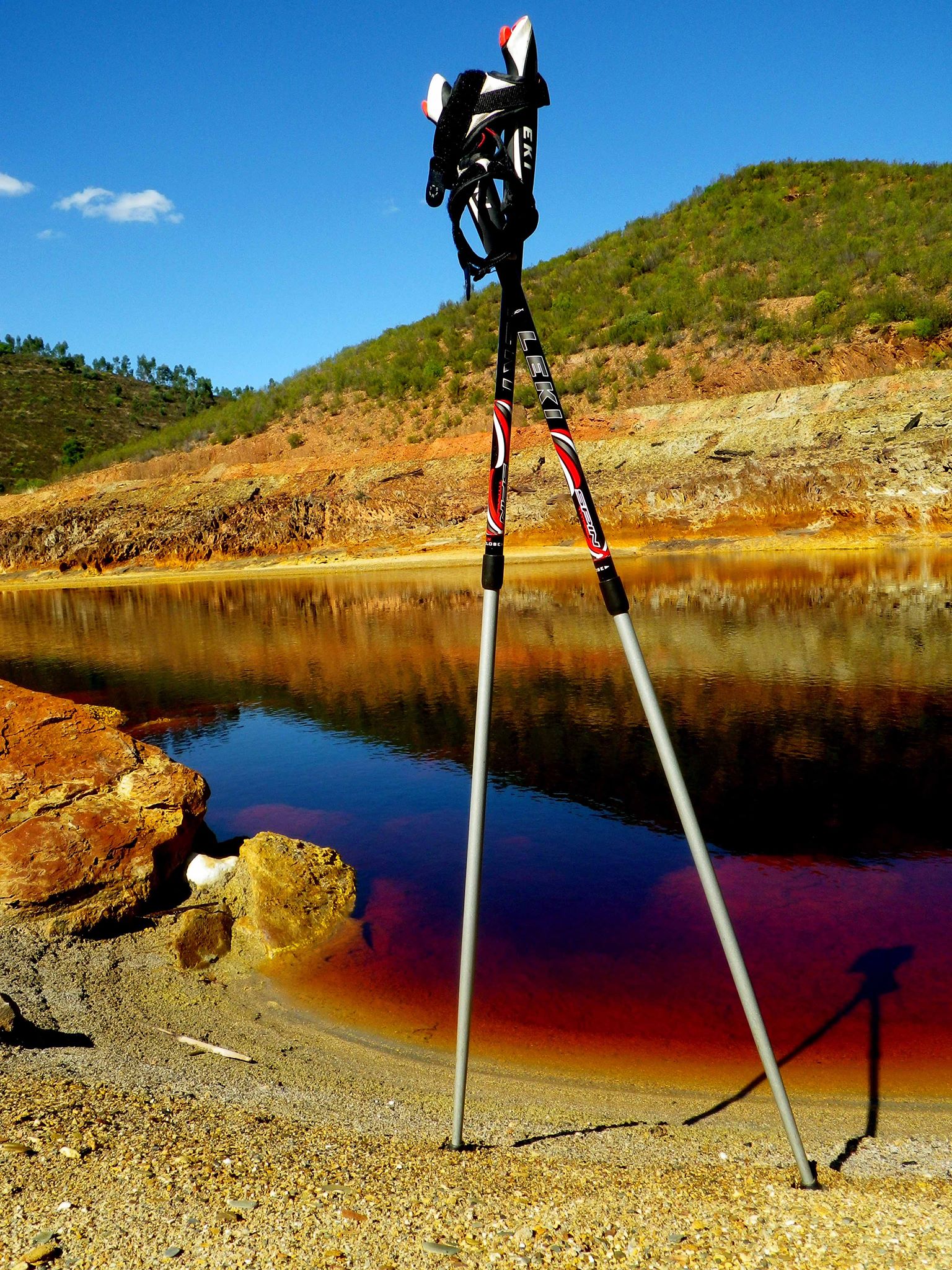 Something has changed in a small village in the sierra recently. The elderly have put their wooden walking sticks to one side and have instead taken up two aluminium poles. Along the walking trails, it is becoming common to see people Nordic Walking; that is walking with poles.
This sport is based on walking with the help of two special poles, dividing the effort between the upper and lower body, and using up to 90% of the muscles in the body.
This new craze, apart from bringing foreign tourists to the region -British, German and other Northern Europeans- also brings to light the value of these footpaths as an ideal place for this healthy, outdoor activity.
This sport is especially attractive for those with obesity related illnesses and cardiovascular problems, and other reported benefits including: high calorie consumption and fat metabolism; a reduction of joint pressure (ankles, knees and hips); lowering of cholesterol levels; and prevention of high blood pressure, Type 2 diabetes and osteoporosis.
The initiatives put into place by the tourist board have helped spread the word of this new sport and created a group of guides or instructors in Nordic Walking for tourism and local group activities.
Santa Ana la Real has turned Nordic Walking into a tool for social and environmental change, using it as a way of encouraging social cohesion and as a fundamental part in the conservation and education of a rich natural heritage. Over the years most of the walking trails in the region have been restored, mainly by the locals, who have in turn become active in this conservation.
There have been a great number of large-scale events in the area involving all the community. Recent initiatives include the development of healthy walks by the women's group and the necessary walking sticks have been put on sale in the local bars. These activities are being offered by the local tourist business Serrachuela, and more details can be found at www.nordicwalkingsantaanalareal.com.
Nordic Walking should not be seen as either a passing fad or as an activity only for tourists and sports enthusiasts. This sport also offers local people a way of improving their health and way of life.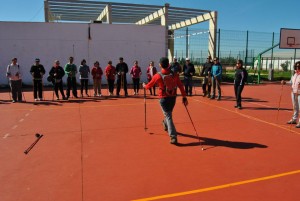 The rains have returned once again, and fungi once again become kings of the forest.
In this corner of the south-eastern peninsula between green velvet mountains and on one of the oldest soils in Europe, mushrooms flourish under leaves and decorate the shadiest corners of this national park with their colours.
Even after the autumn boom when the queens of mushrooms (tanas and boletus) appear, there are still more species to be discovered. The smallest and most frost resistant mushrooms can be found under the protection of trees during the winter months. They are also characterised by their diversity of shapes and colours; from the purple-coloured Blue Foot, to the almost human shape of the Judas Ear.
The Cantharellus, can be widely found at this time of year. This is characterised fundamentally by the hymenium, (where the spores are found), which looks like nerves or veins opening out from the trunk to the cap. They are generally cup or funnel shaped with a firm, scented flesh. These are symbiotic species and can be found living off different trees and shrubs.
The most famous and easily found is the chanterelle (Cantharellus cibarius), which lives near oaks and chestnuts. Less well-known, but just as interesting from a culinary point of view are the other types of chantarelle such as Cantharellus cinereus, Cantharellus lutescens or the Cantharellus tubaeformis, species which are also relatively abundant in number in pine forests and Mediterranean woodlands.
Curiously, this group of mushrooms are not often consumed by animals, or attacked by insect larvae as they contain antibiotics.
Method: In a large cooking pot add the same amount of sugar as mushrooms together with the cinnamon sticks and leave to marinade for a few hours until the mushrooms release their juice. Add a cup of water and cook over a low heat for an hour. Peel and chop half an apple, add to the pan and continue to cook for another 30 minutes. If the mushrooms are still not tender, add another half a cup of water and continue cooking. When ready, remove the cinnamon, liquidize the mixture and bottle in sterilised jars.
Enjoy throughout the year for breakfast!
If you know any other recipes using this mushroom, please share them with us!